Virtual reality (VR), Augmented Reality (AR) and Mixed Reality (MR) are hot topics in Architecture, Engineering and Construction today.
Many design studios around the globe are experimenting with virtual reality solutions, while the innovative and savvy companies have well and truly embraced VR into their daily workflows and are reaping the rewards of these evolving technologies.
VR, for architecture provides an entirely new perspective, one that can only be understood once experienced firsthand. As early adopters of VR technology for Architecture, we were rolling out systems to design studio's, while most of the leading solutions today, were still only in BETA. We remain enthralled by the ever-changing capabilities and developments in VR, AR and MR, and know too well, that we are now only scratching the surface in theses and other emerging media.
Virtual Reality (VR) in Design Workflows
The greatest value of VR is realized when designers and design teams embrace VR to frequently test and review their designs.
When done in a 1:1 immersive environment. The rewards for all involved in the process are astronomical. We see, as you might expect, graduates and younger designers, pick up VR and run with it every day. Let's face it no matter how many Dimensions you are Building into your Information Model, until you engage with it in VR, you are still experiencing 2 Dimensions, either on a flat screen or on paper.
Viewlistic customize training courses, workshops and demonstrations to educate, inspire and guide you through the many options and complexities of working with virtual reality in the architectural, engineering and construction space.
Although many design organisations appreciate the benefits of VR, the justification to invest in it can sometimes be difficult due to many contributing factors. Our Virtual Reality on Demand service provides you with the tools and knowledge to guide you through the experience of VR in your own business.
---
"With the right VR Hardware and Software, you actually experience the true proportion and scale."
With VR now available to all, 3D game engines offer a powerful, low-cost (and sometimes free) alternative for architectural VR. Innovative and forward-thinking VR developers, like IrisVR and Enscape however, take even this specialized workflow out of the equation for architects, freeing valuable time and resources for more important tasks, while still giving you the ability to interact in immersive design reviews, and client presentations. IrisVR goes one giant leap further, delivering Multi-user Meetings for Prospect. Prospect allows up to up to 12 individuals to meet in VR from any location, communicate and collaborate on design review and coordination within the design model.
Iris Prospect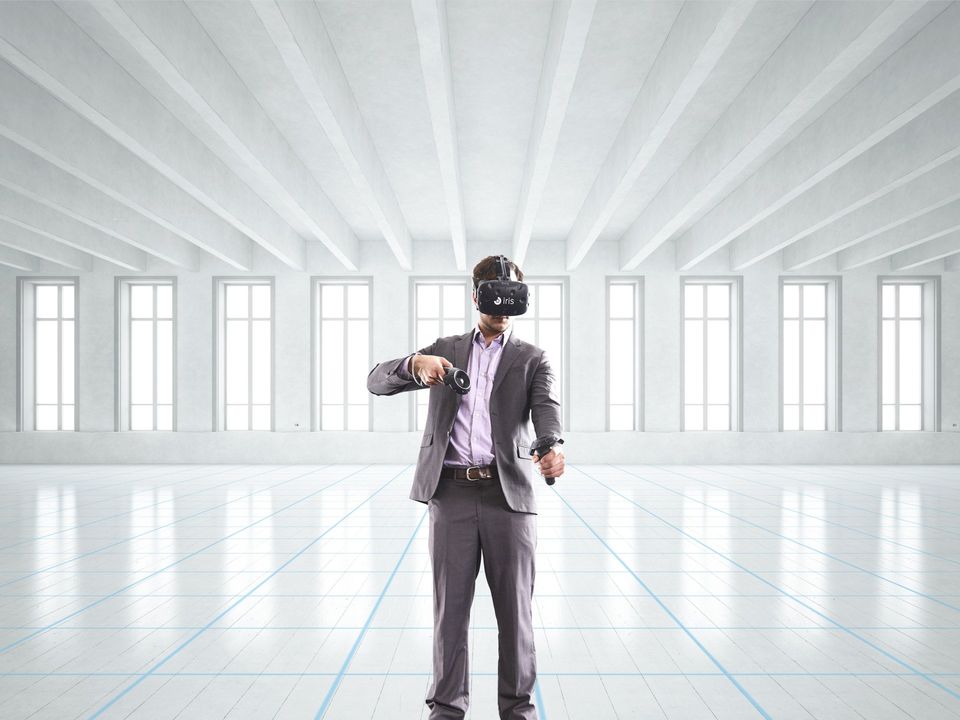 IrisVR's Prospect offers an impressive and ever-expanding set of tools for interrogating Design Models in VR. In addition to the Multi-user meeting capabilities, Prospect allows you to mark-up, place dimensions and take screen shots to refer to later. There is also the ability to automatically remove co-planar errors in the model, removing the annoying shimmer effect. 
However, one of my favourite features of Prospect is the scale Model. Upon exporting the model directly from Revit, you are presented with a fully interactive scale model. You can cut sections, change the scale and orientation, then when you're ready teleport into any area of the building.
Enscape and VR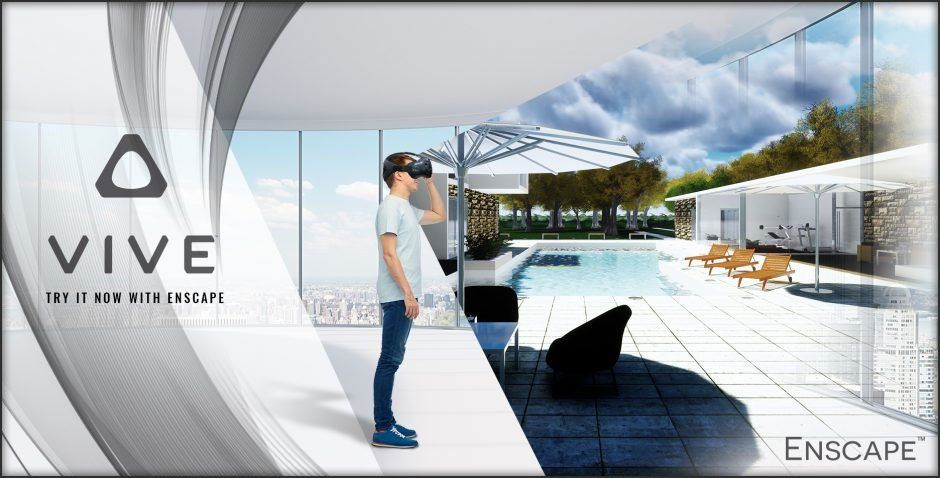 Enscape is a real-time visualization tool designed to work specifically with Revit. The software can be used on a standard display or in VR for high quality rendered environments. Enscape's still and animated render outputs are simply brilliant, and their VR capabilities are improving with every update.
Autodesk
Autodesk Stingray offers a live link to Autodesk 3ds Max, which is great for design viz specialists familiar with the 3D modelling, rendering and animation software. However, Autodesk makes VR technology accessible to architects and other users of Revit with a push button Revit to VR application called Revit LIVE.
VR Hardware
Choosing the right Hardware can be tricky. Viewlistic supply a range of up to the minute solutions, whether you are getting started or looking to enhance your VR capabilities.
Viewlistic recommends the HTC Vive as the best in class VR headset for architecture. There are alternatives, and we are happy to work with all of them, however from bitter and sometimes nauseating experience, HTC Vive stands out as the most immersive, reliable and highest quality headset available today.
The HTC Vive does demand a relatively high Frame Rate (fps) delivered to each eye. Actually a minimum of 90fps per eye. Coupling the Vive with HP Omen and powered by Nvidia GPU delivers everything you need. If you need further details on a complete set-up, get in touch.