Twinmotion 2023.1.2 in Revit 2023.1.1
As you have likely heard, Autodesk announced at AU 2022, that Twinmotion is now shipping with Revit 2023.1
As Epic Games partner, Australia's leading Reseller of Twinmotion, and active member of the Beta advisory team, we are able to provide advice, training and support on using Twinmotion in Revit.
This article is simply intended to help you access Twinmotion in Revit 2023.1 

If you already have it installed you can get the Revit 2023.1.1 update, released last week, from the Autodesk Manage Portal, or the Desktop App.
Using the Filter in Product Updates page makes it easier to find. 
At this point you might want to search, download and install Twinmotion too!
First of all, you will need to have Revit 2023.1.1 installed.  If installing from the Autodesk Desktop App, you can install with updates.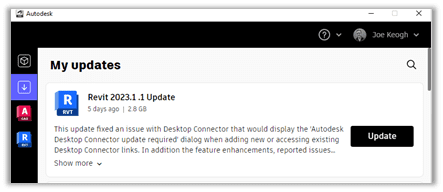 Once updated, Twinmotion in Revit is accessed from the View Tab, on the Presentation Panel.

If you don't already have a version of Twinmotion installed, by clicking on the Twinmotion Menu and selecting Open in Twinmotion, you will be prompted to download it from your Autodesk Manage Portal.  
I used the Search function in the Autodesk Manage Portal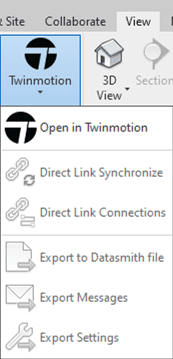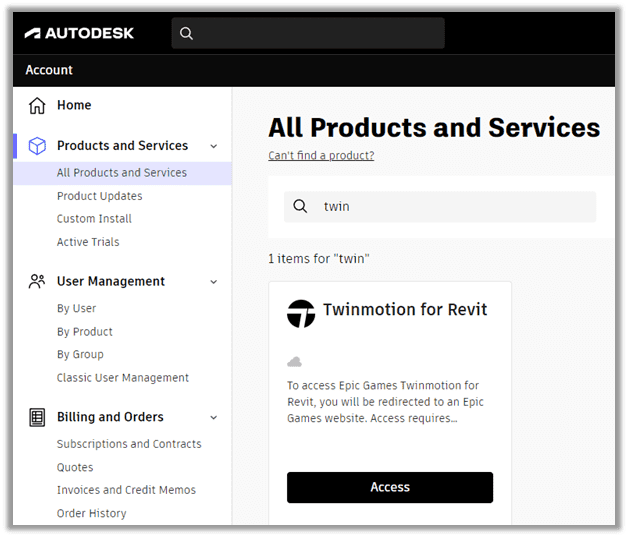 Clicking Access on Twinmotion will take you to the Epic Games Twinmotion Page, where you will need to View and Accept the End User License Agreement (EULA), before being able to Download and Run the Twinmotion installer.
You will also need a supported version of Datasmith Exporter for Revit. 
Here is a link to Download Now
A couple of things you should be aware of:
To Run Twinmotion, you're going to need at least 30 GB of Free Disk Space.  In this case, I strongly recommend you take that as meaning you will need 100GB of free disk space before installing, because Revit needs 30-50GB free disk space to run efficiently, the TM download size is 16GB.
You are going to need a decent Graphics Card (GPU).  we recommend as minimum, the NVIDIA RTX 3070 with 8GB Dedicated memory.  We find these are a great card for Revit and have been recommending this as standard for as long as they have been available, we run RTX 3080's on our laptops, and they run Revit and TM beautifully.
Hit us up if you want to know more about running Twinmotion in Revit.
Once downloaded, extract the contents of the ZIP file to your desired folder.
Run the TwinmotionRevitSetup.msi installer.
Run the Datasmith Exporter for Revit MSI file downloaded earlier, or click  below and run it now.
We hope you enjoy using Twinmotion in Revit as much as we do.  And don't forget to ask us if you have any questions or need any help getting amazing results out of Twinmotion in Revit.